GUIDE , MATERIALS AND INFORMATION
Voghiera , Ferrara Province , is at the center of an area that is at the very roots of the history of Ferrara , with the Romans who chose the river banks to establish their center of power in the lower Po , which followed the birth of " Ferrara " .
For this reason , in addition to the thriving fishing and many cycling trails , this area is to be discovered with the use of maps and guides , that the owner Patrizia will be happy to provide , as well as recommend restaurants in the traditional cuisine of Ferrara , the typical trattorias  for your enjoyment .
Choose your room for your stay in the countryside of Ferrara in our Bed
&

Breakfast

discover the colors of the countryside of Ferrara
Yellow like the weath fields around the city of Ferrara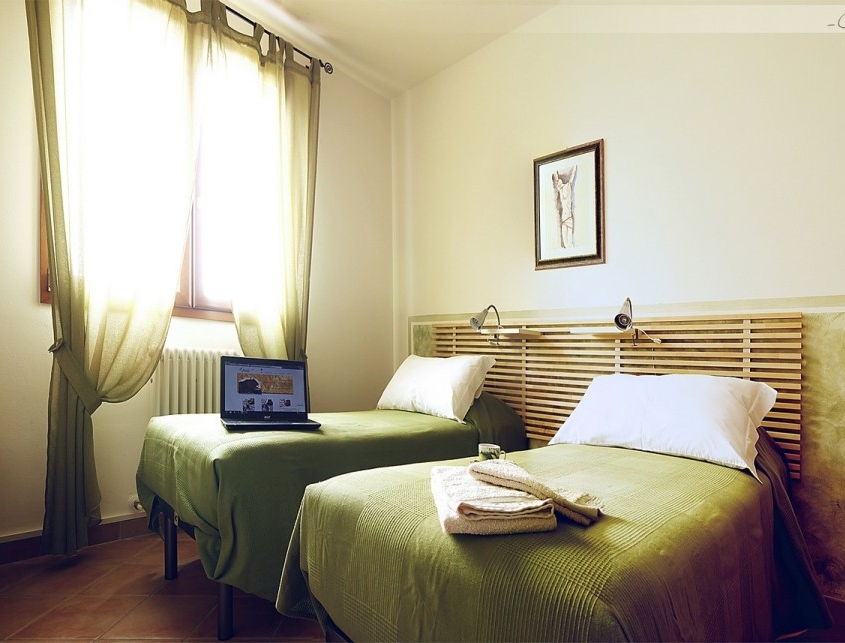 Green as the meadowsand plains of Ferrara
Red as the fire sunsets of the cpuntryside of the province of Ferrara.